EmoAid is the Community Mental Health Wing of the Centre for Child and Adolescent Wellbeing (CCAW), New Delhi. It is the amalgamation of two words, Emo and Aid, where Emo stands for emotions, and Aid stands for first aid. By aiming at providing emotional first aid, EmoAid is for everyone.
It aims to make emotional wellbeing available at your doorstep through its various initiatives and services, including wellbeing programs, therapy sessions, awareness workshops, internships, training, mental health clubs, camps and research.
With the underlying belief of making emotional health a priority, it focuses on individual and collective wellness by creating a sense of community and empowering the participants.
A 15-year-old facility, Centre for Child and Adolescent Wellbeing is a multi specialty setup focused on mental health for children and adolescents.
Dr. Deepak Gupta, Founder and Director of CCAW has always held at its core the mission of nurturing families and providing a child friendly environment to foster growth and recovery.
With a dynamic team of 20+ professionals specializing in various fields of mental health, the Centre offers many well-integrated services under one roof.

Taking stock of the situations that arose due to the Global Pandemic, a team of 6 mental health professionals from CCAW set out to do a survey with the aim of understanding the emotional needs as well as the difficulties being faced by adolescents and young adults.
The takeaways they developed through this process, presented an urgent need to readdress the feelings of anxiety, stress, fear, uncertainty, and loneliness that a majority of the population was experiencing. From here came the seed that grew to become EmoAid. Dr. Shilpa Gupta, Associate Director of CCAW and Emotional Wellbeing coach recognized the gap that most individuals experience in their daily lives, a vacuum of awareness about emotional well-being which keeps individuals from identifying and resolving any emotional turbulence that they may experience.
That is when EmoAid was established as an Online Self help First Aid Program. Gradually it grew to spread awareness of mental and emotional health through various workshops and programs.
Today, EmoAid works with various populations in different capacities, offering services at an individual as well as a group level. It offers a multitude of services ranging from wellness programs, internships, training, outreach initiatives, and counselling and therapy sessions. By working with various demographics of communities, it continues on the mission of making emotional health a priority for all.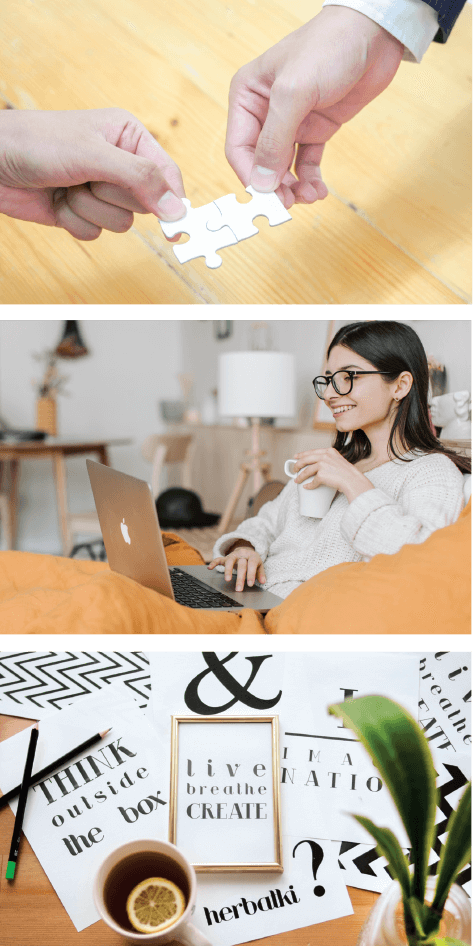 What makes EmoAid Unique?
Catering to a diverse population with the numerous services provided under one roof, EmoAid follows a multitude of values to make emotional health available at every doorstep.
The various programs offered by EmoAid are attended by individuals along with their families. A sense of community is built among various participants to together experience acceptance and belongingness during their journey at EmoAid.
Diverse populations based on their background are catered to with utmost respect. In order to reach out to the masses and help benefit all, work is done with different populations at Child Care Institutions, several free workshops are conducted, and sliding scales are offered based on needs. Each participant is empowered to take charge of their emotional well-being by enhancing their knowledge and skill set to handle their emotions. Collaborations are done with different NGOs, corporate organizations, schools and colleges while providing a plethora of training and workshops.
Lastly, believing in the importance of evidence-based work, the team is continuously involved in research work to provide an empirical grounding to the various programs offered.
all rights reserved by EmoAid.in